Bitcoins can be bought for US dollars, euros or another fiat or cryptocurrency on a crypto exchange, directly from other individuals, or using a special ATM. It's good to know that you can buy fractions of a bitcoin. So you don't have to…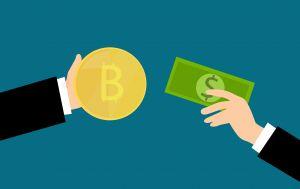 Buying bitcoin is not difficult: it can be done using US dollars, euros, pounds, or yens or other fiat currency or cryptocurrency. You can buy bitcoin via a cryptocurrency exchange, directly from other individuals, or using dedicated Bitcoin ATM's.
How To Buy Bitcoin?
A good thing to know is that you don't have to purchase a full bitcoin. You can buy fractions of it as well. A half of bitcoin, a quarter or even one-millionth of BTC experience the same appreciation in value as the rest of the coin.
Now when that's out of the way, the first thing you need is to get a "wallet" – a kind of standalone bank account for holding, receiving, and transferring bitcoins (read more about wallets here). Once you have one, you can choose how you prefer to acquire bitcoins: on an exchange (read here about choosing one), by finding a local dealer on a marketplace like LocalBitcoins.com and buying bitcoins from them with cash, credit card, via PayPal, etc. or by selling goods or services for bitcoins.
If your question is how to buy Bitcoin with cash, this can be done by visiting the nearest Bitcoin ATM if it is a viable option.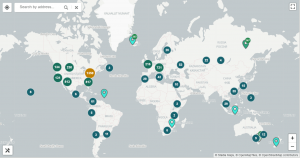 Some of the best bitcoin exchanges and brokerage services for beginners are:
When you buy bitcoin using an exchange, you don't need to get a private wallet immediately but it is highly recommended, especially if you're making a long-term investment.
If you want to buy bitcoin for more than USD 1,000 value, consider getting a secure hardware wallet like Ledger or Trezor for maximal security.
How to buy Bitcoin in your location?
How to buy bitcoin in India, China, the US or -insert your country of choice- is another common question. First, you have to find out whether your country has any regulations, i.e. whether it is legal to buy bitcoin there, and which of the ways above is the most convenient for you.
There are online resources for that too: for example, clicking "How to buy bitcoin in Canada here " will bring you to a website that shows the exchanges available to you.
Each way has its own pros and cons. Exchanges are the most flexible: you can buy a small amount of bitcoin (say for USD 20) or exchange tens of thousands of dollars. Buying bitcoin in-person offers more anonymity. Also, compare the applicable transaction fees and see where you can get the best price (see the best rates on exchanges here).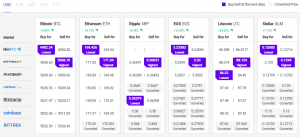 In any case, before choosing a specific exchange or seller to buy BTC, check that it, he or she is trustworthy. One way to do so is to look for reviews and feedback from previous customers.
A step-by-step process of buying bitcoin via an exchange
All in all, buying BTC via an exchange looks something like this:
Create a private bitcoin wallet.
Find the most suitable exchange to purchase BTC in your location.
Register in the exchange.
Make a deposit (note that credit card purchases incur high fees).
Purchase bitcoin via the exchange's markets.
Store it safely in your private wallet.
The process is likely to differ if you're buying bitcoins in person, via individual marketplaces, or bitcoin ATM's but the essence remains the same.
Buying bitcoin is an incredibly empowering experience where you will actually get to use the technology behind it. It may not be as convenient as banks are today, but that way you will feel what it means to transact in a new, trustless financial paradigm.